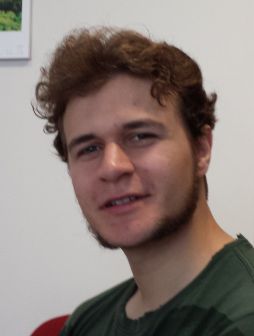 Max Adolph joins us from the TU Dresden, Germany, to do a 6 month project improving iDynoMiCS to simulate colonies growing on agar plates.
Max has been studying process engineering at the Technical University in Dresden and has chosen to do his project in the Kreftlab with financial support from the Erasmus programme.
His work at Birmingham will implement new features in iDynoMiCS such as a time-dependent multigrid solver necessary to simulate growth of microbes on agar colonies or more generally on some gel that cells can't penetrate but that acts as a reservoir of nutrients. Time permitting, this new feature will be used to model plasmid spread in colonies and between colonies. The new code can also contribute to our eGUT project.